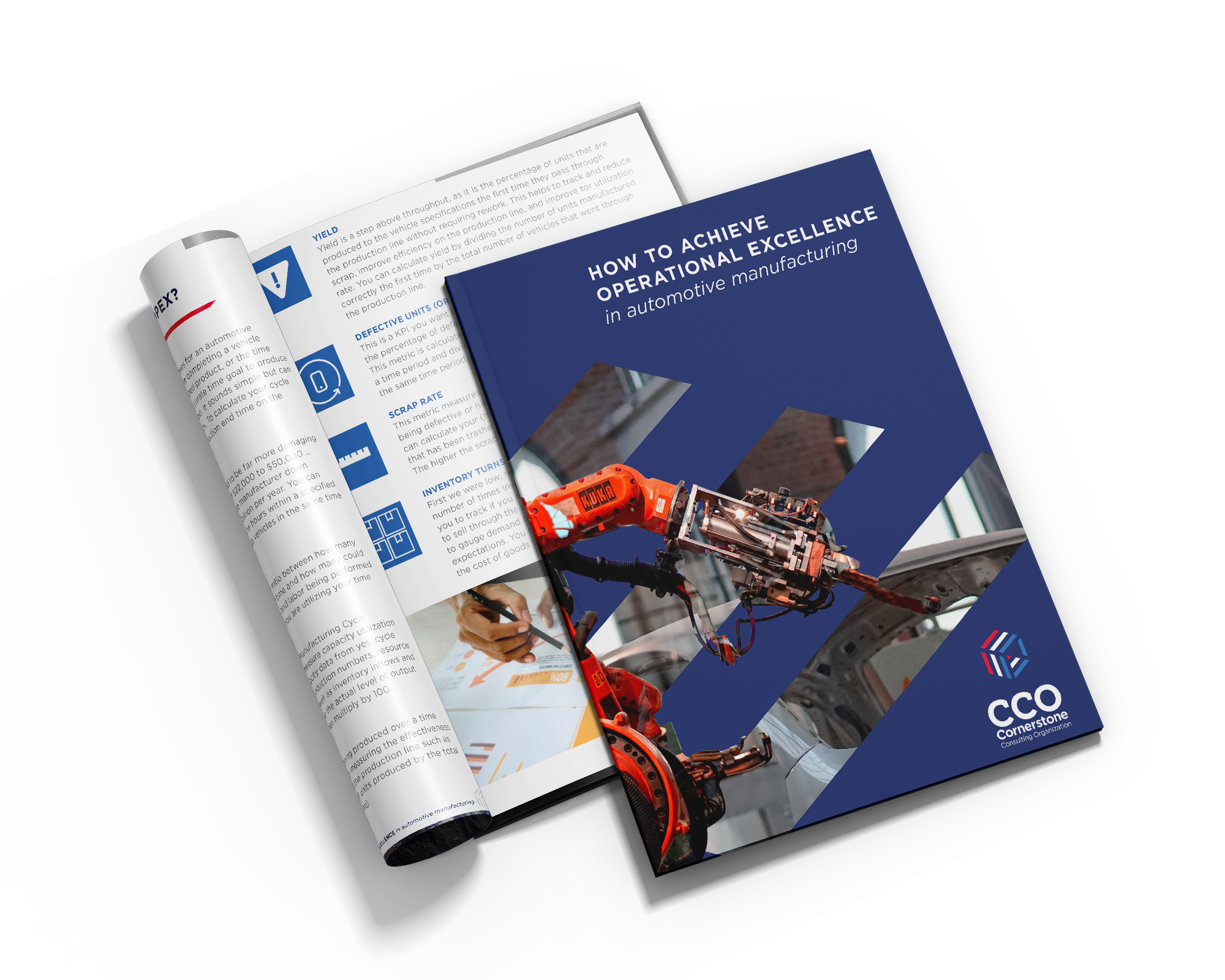 Get the eBook and Schedule A Consult today!
Cornerstone is offering Free Consulting for a limited time to align with the launch of our latest eBook:
The Operational Excellence Playbook for Automotive Manufacturing
Get the eBook and Schedule A Consult today!
Are you ready to see results in your business and put your plan into action? It all starts with a conversation!
We help automotive manufacturing companies drive higher throughput while increasing profitability, even during today's crazy challenges with staffing and supply chains. If you are frustrated and your customers need you to improve your products and services, we can help! For a limited time, Cornerstone is offering a free consulting session.
Simply by downloading our most recent eBook, you will be eligible to receive a free consulting session with one of our manufacturing experts to learn how we can work together to improve your business.
We have helped countless clients achieve and exceed their business goals, and we are here to help do the same for you.